LGMG MT86 Off-highway Mining Trucks Win the Gold Medal for Market Performance of Top 50 Products of China Construction Machinery 2017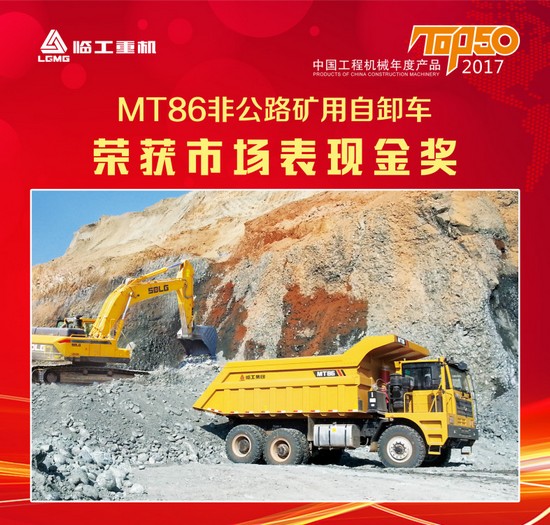 On March 27, 2017, Beijing Forum for Construction Machinery Product Development and the Awards Ceremony of TOP50Products of China Construction Machinery 2017, which were guided by China Construction Machinery Association and National Construction Machinery Quality Supervision Testing Center, organized by periodical office of Construction Machinery & Maintenance, presented by Excellent Enterprise Media, were held ceremoniously in Beijing. More than 200 guests from China Construction Machinery Association and its subordinate branches, National Construction Machinery Quality Supervision Testing Center, related industry associations and construction machinery manufacturing enterprises, construction enterprises, scientific research institutions, colleges and universities attended this annual grand conference.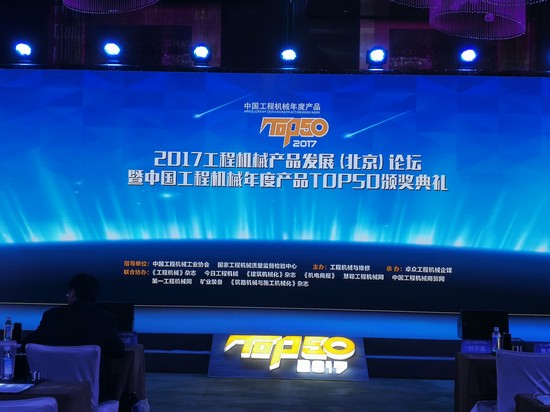 The MT86off-highway mining dump trucks made by Lingong Group JinanHeavy Machine Co.,Ltd.(LGMG) are successfully listed as one of the top 50 products of the year after the links such as mass voting in the early stage, product presentation defense, industry expert evaluation, etc., and also win the honor of Gold Medal for Market Performance.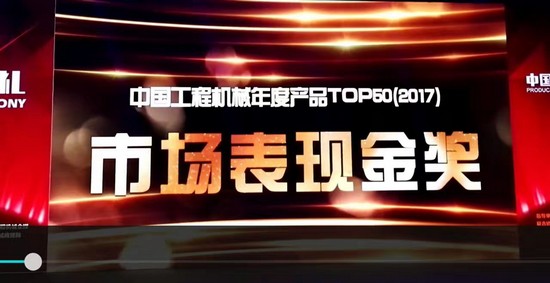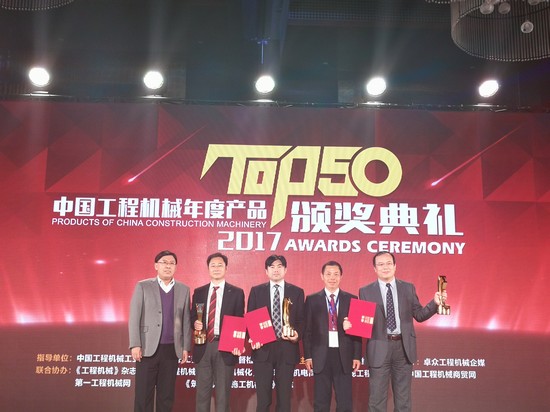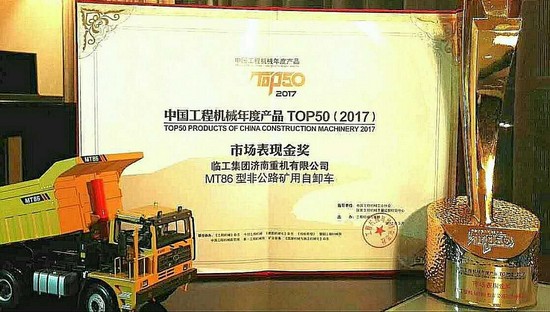 The MT86off-highway mining dump trucks made by LGMG are the knock-out products of Lingong mining equipment at present. They are the first model equipped with high-power engine in this industry and very popular with the customers since its entering into the market. This model is designed for large open-pit mines and has good reliability, reasonable price and high availability. It belongs to all-around transport equipment of mining machinery and is the most competitive star product in the industry.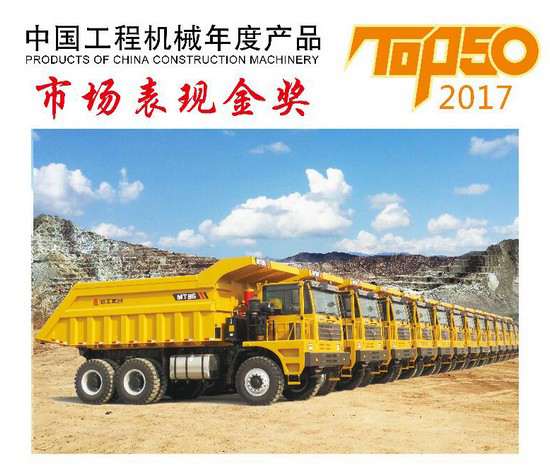 The product has the following characteristics:
1. The cab is safe, comfortable, high-sealed, and little-noised. The brakes function very well and there is multi-level shock absorption.
2. The truck is stable, reliable and wide. It also has a large cross-section riveting frame, a mine dedicated gearbox, a 19 +35 +35 large tonnage drive axle and a through the skeleton wear-resistant steel container.
3. It adopts economical and effective construction technology integration system to improve heat dissipation and keep a low failure rate and high attendance.
4. The tuck adopts assembly type flip seats which are convenient for maintenance, split side limit, hydraulic tank changeover valve, split exhaust pipes and other people-oriented modular designs.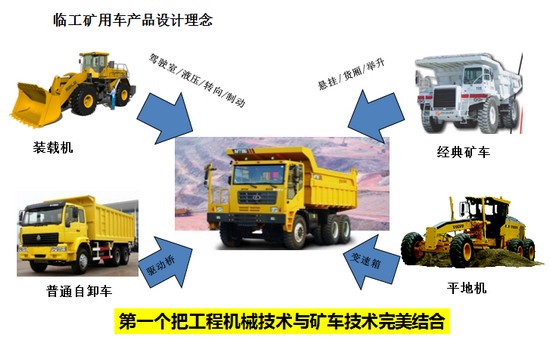 In line with the operation principle of providing complete production line and solution to customers with more value, LGMG continuously improves operation management ability and innovation ability, spares no efforts to develop successively a series of mining truck products with high reliability, high price performance, full working conditions and full coverage. Within a short time of five years after it launched in the mining truck market, the sales volume of Lingong mining trucks is increasing steadily and the mining trucks have established an absolute leading position in the industry. It ranked first in the industry in the two consecutive years of 2015 and 2016. LGMG has grown into a new benchmark in the same industry in China.